Navigating in a project
When you open a project in Streaming SQL Console, you can navigate between the Project Manager and the Tab view of the Project Resources.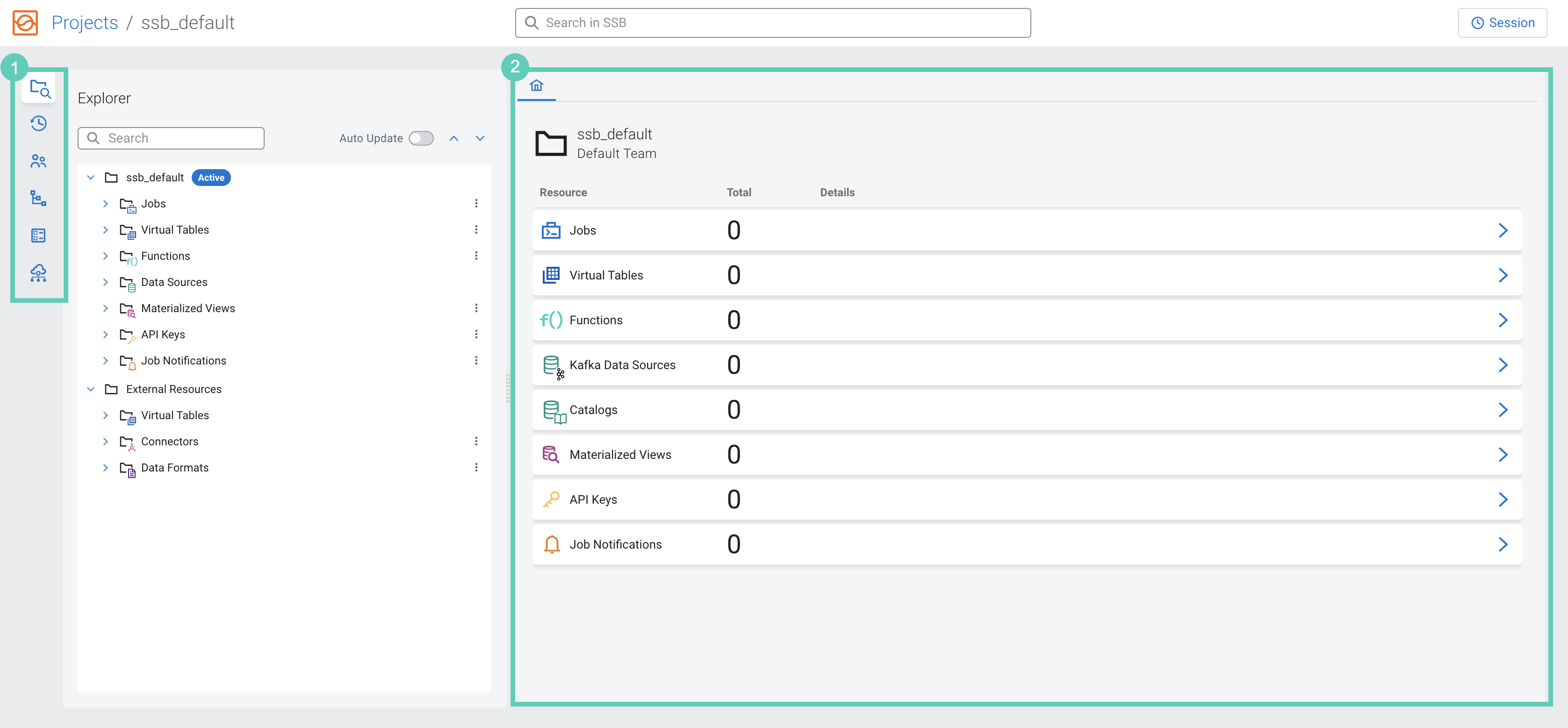 The

Project Manager

consists of the following views:

Explorer

- tree view of the user defined and external resources of the project

SQL History

- history of the queries that have been executed by the logged in user

Members

- list of the users that are invited in the project

Source Control

- configure the synchronization source (Git repository) for the project, import or export changes

Environments

- manage environment configurations, define variables for templating

Data Hub Service Discovery

- automatic discovery of Kafka, Kudu and Schema Registry services in your CDP Public Cloud environment

The

Home

tab of a project allows you to quickly access the user defined resources of a project. It also gives you a quick view about the total number of resources in each category with resource specific details. You can open the different resource tabs easily from the

Home

tab to create and manage items in a given resource category.