User Contexts
Depending on the context you are in, you will be able to modify settings for either your personal account, or a team account, and see the projects created in each account. Shared personal projects will show up in your personal account context.
Context changes in the UI are subtle, so if you're wondering where a project or setting lives, first make sure you are in the right context. The application header will tell you which context you are currently in. You can switch to a different context by going to the drop-down menu in the upper right-hand corner of the page.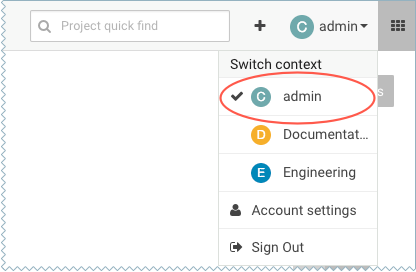 Personal

Your personal context can be used to work on private projects, experiments, and so on. For related management tasks, see Managing Your Personal Account.

Team

Teams allow streamlined administration of projects. If you are going to collaborate with teammates on more than one project, you should create a team account and work on shared projects under the team context. For related tasks, see Managing Team Accounts.