Authentication in SSB
You can authenticate users to access the Streaming SQL Console using Kerberos or Knox authentication.
On an unsecured cluster, you need to register a new account to access the SSB Console. Provide your
Name
,
Username
and
Password
to create an account.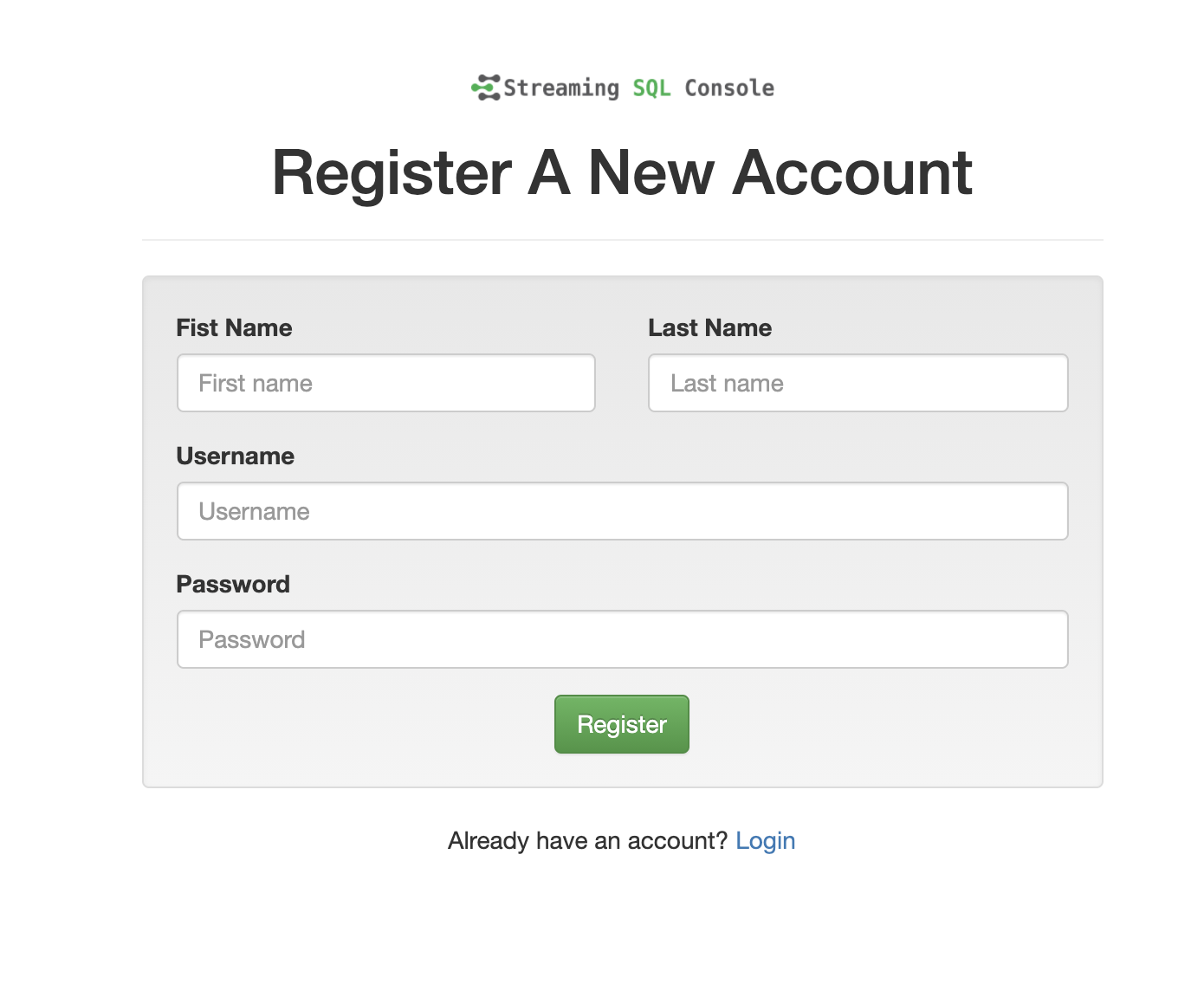 After creating an account, you can log in to the Streaming SQL Console by providing the registered Username and Password.