Risk Alerts Based on Hive and Impala Best Practices
When you offload a workload to Hive or Impala, Navigator Optimizer can alert you about queries that pose a risk and suggest fixes for them. These alerts are based on Hive and Impala best practices.
Risk alerts are displayed on the design page when you add a set of queries to a design block. Design blocks are sections you can create on the design page where you can explore recommendations about queries and view risk alerts.
In the following example, Navigator Optimizer detected seven different medium risk alerts for running a workload on Impala: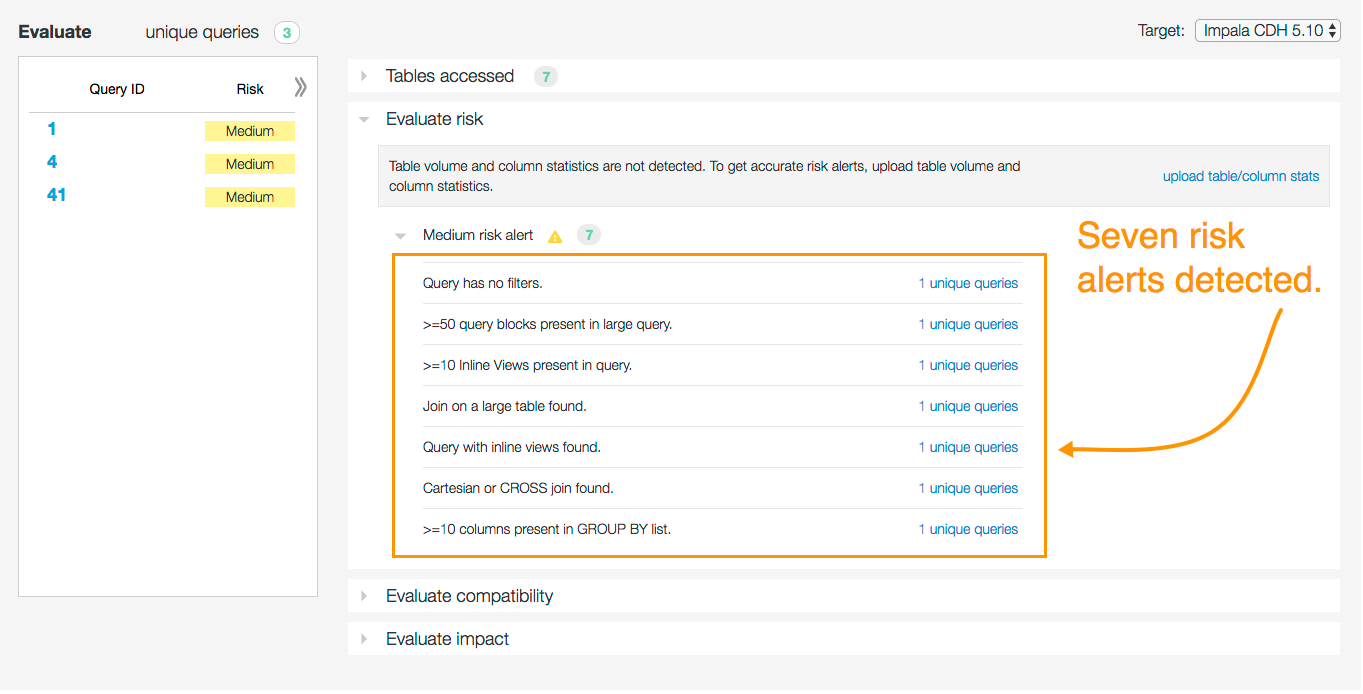 When you hover over the risk alert text, a tooltip displays text that indicates what you can do to fix the alert issue:

Addressing the risks in these queries before you offload can help them run more efficiently on Hadoop. For details about using risk alerts to analyze workloads for offloading to Hadoop, see Evaluating Query Sets to Offload to Hadoop.
For existing Hive or Impala workloads, best practice risk alerts help you identify required data model and query changes that can optimize how the workload runs on Hadoop. For details about using risk alerts to analyze Hive or Impala workloads, see Evaluating Hive and Impala Workloads.