Workload Table Search
After you upload your workload, you can search for specific tables in the active workload. Enter the first character of the table name. Navigator Optimizer auto-completes the table name from what is contained in the active workload and returns the top five tables in alphabetical order: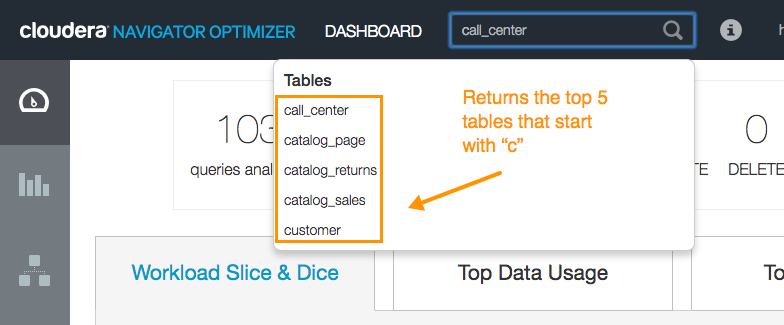 Enter any alpha-numeric character plus underscores (_), hyphens (-), or periods (.) to search on the table names in your active workload.
You can use the search results in two ways:
After you enter a character in the search field, press Return to view a list of tables and queries that access those tables:







After you enter a character in the search field, you can select one of the tables in the list of search results to view the table detail page: