Cloudera Navigator Metadata Component
The Cloudera Navigator metadata component provides data discovery and data lineage management functions. The architecture of the Cloudera Navigator metadata component is illustrated below.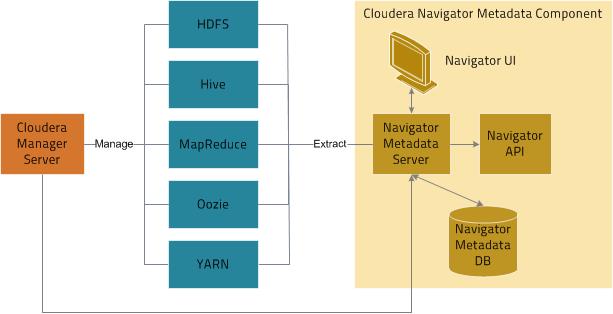 The Navigator Metadata Server performs the following functions:
Obtains connection information about the services whose data it manages from the Cloudera Manager Server
Extracts entity metadata from the services at periodic intervals
Manages and applies metadata extraction policies
Indexes and stores entity metadata
Manages user authorization data
Manages audit report metadata
Implements the Navigator UI and API
The Navigator Metadata database stores entity metadata, policies, and user authorization and audit report metadata.